Products

Book and CD

- buy the book and CD that gives you life energy!

Do feel that you can get more out of life? Have you gotten stuck in old patterns? Has stress taken over your life? Do you want to learn to say no, or to ask for what you want? Or are you a teacher, looking for good literature?
Apps

- for your own development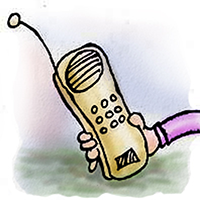 Make it really easy for you; download an app or more and you always have pleasant relaxation and mental training within reach.
Online course

- Life's Driver's License

The success course for your personal leadership.
Read more about Life's Driver's License
---